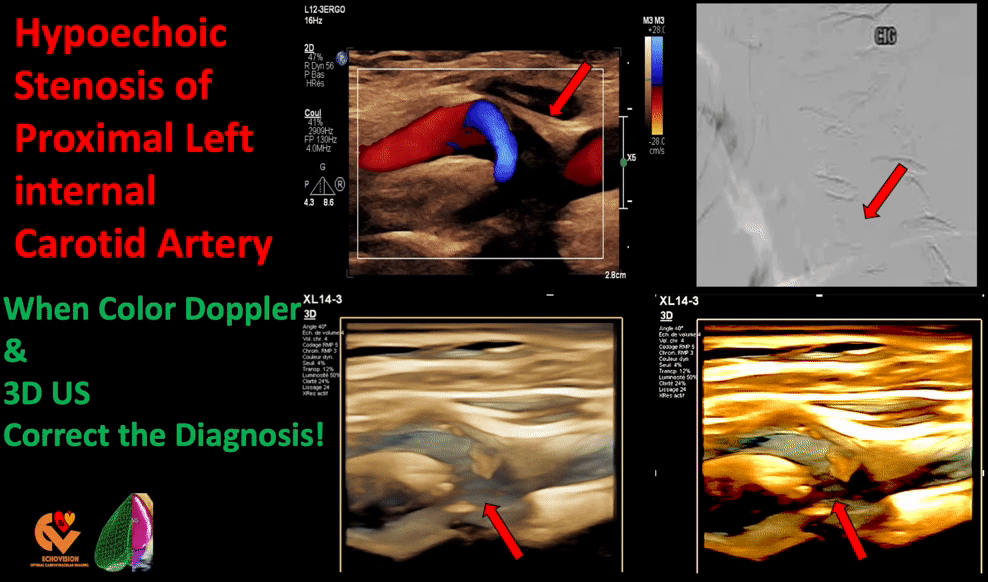 Hypoechoic Stenosis of Proximal Left internal Carotid Artery: When Color Doppler & 3D US Correct the Diagnosis!
Sténose Hypoéchogène de la carotide interne gauche: Quand le Doppler Couleur et l'écho 3D Corrige le diagnostic!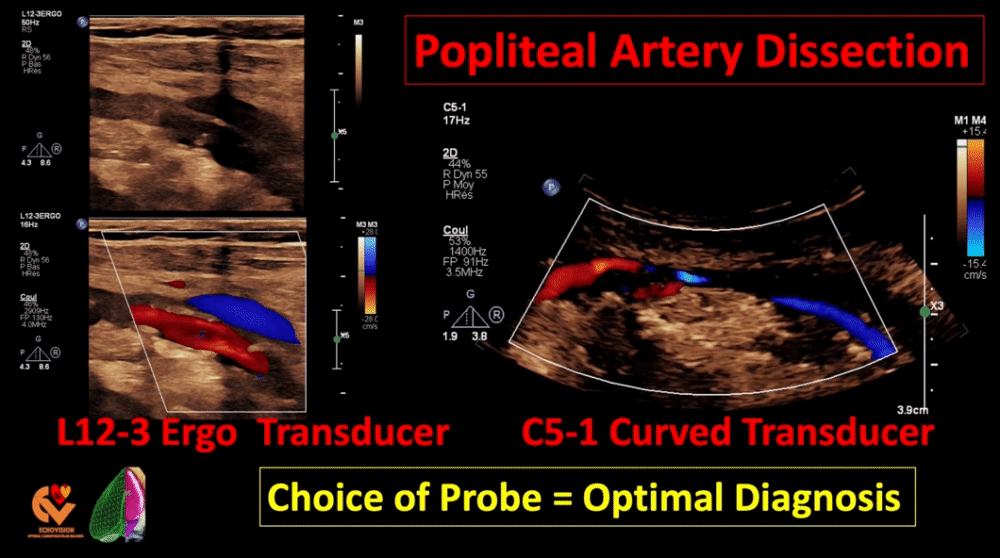 Popliteal artery Dissection: Choice of Probe = Optimal Diagnosis
Dissection Poplitée: Choix de sonde = Diagnostic Optimal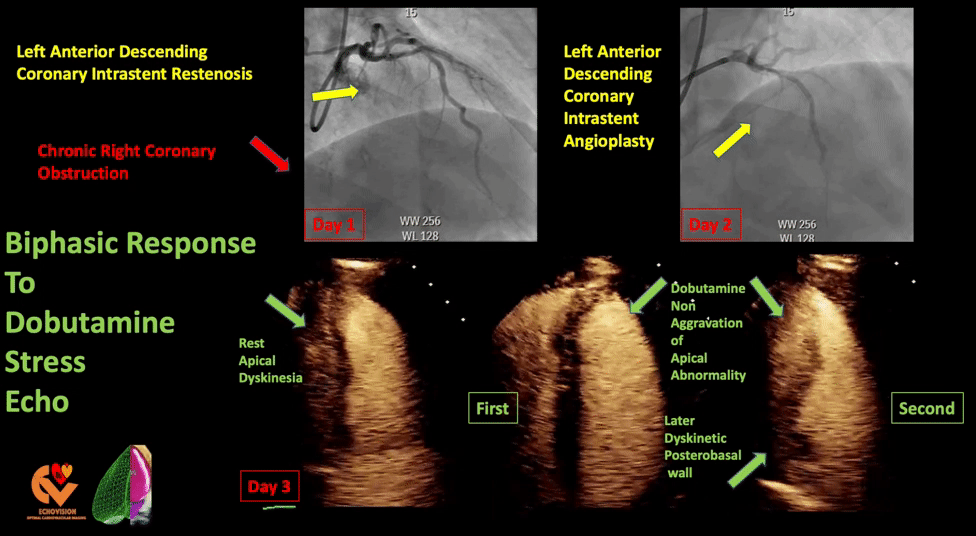 Biphasic response to Dobutamine Stress Echo: Left Anterior Descending coronary Intrastent Angioplasty & Chronic Right Coronary Obstruction
Réponse Biphasique au Stress Echo sous Dobutamine: Angioplastie intra stent IVA & Obstruction chronique CD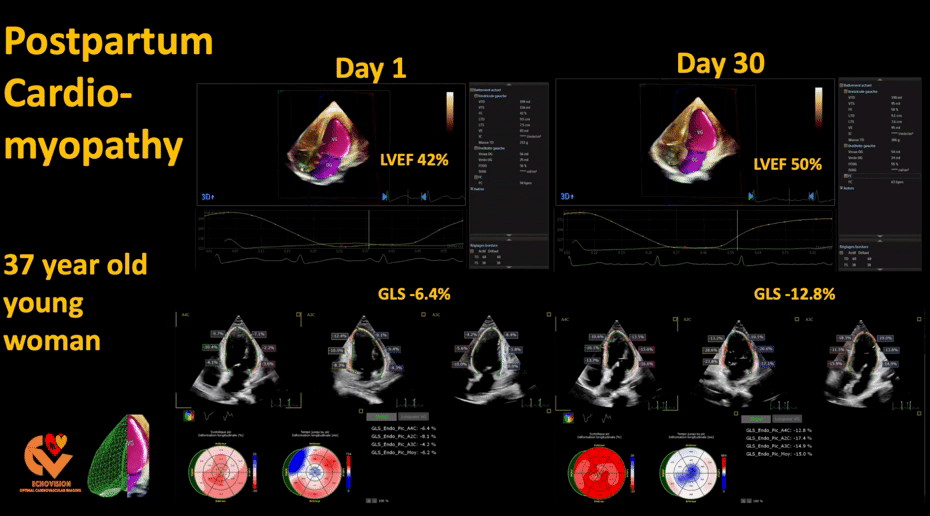 Postpartum Cardiomyopathy: 37 year old young woman
Cardiomyopathie Postpartum: Jeune femme de 37 ans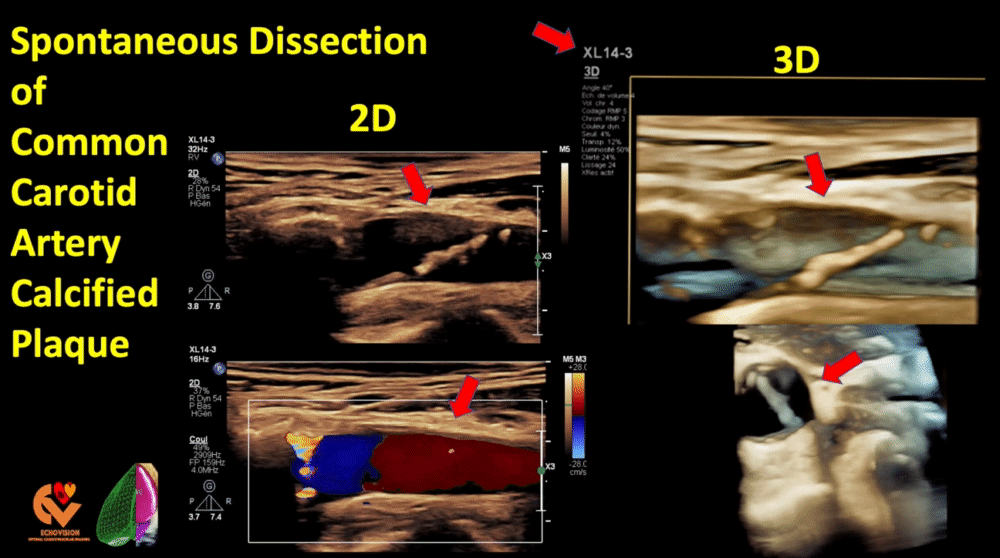 Spontaneous Dissection of Common Carotid Artery Calcified Plaque
Dissection spontanée d'une plaque calcifiée de la carotide commune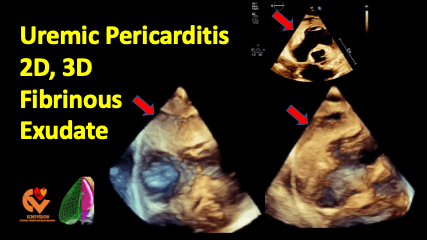 Uremic Pericarditis: 2D, 3D Fibrinous Exudate
2D, 3D Péricardite Hyperuricémique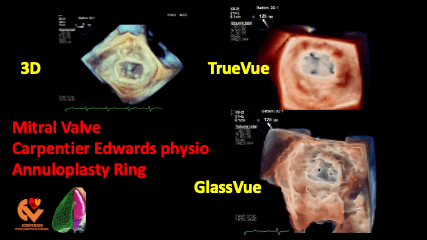 Mitral Valve Carpentier Edwards Physio Annuloplasty Ring
Annuloplastie Mitrale par Anneau Carpentier Edwards Physio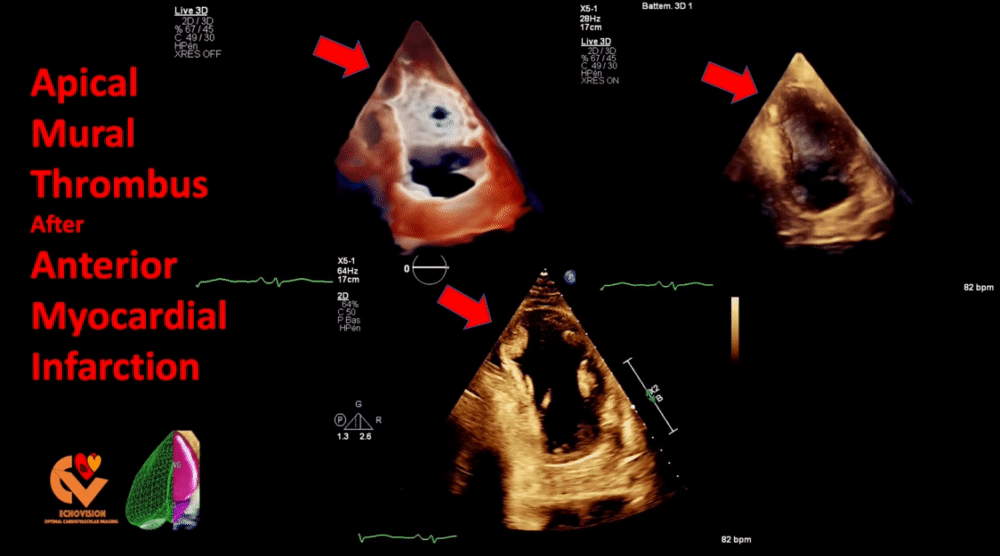 Apical Mural Thrombus after Anterior Myocardial Infraction
Thrombus apical post infarctus antérieure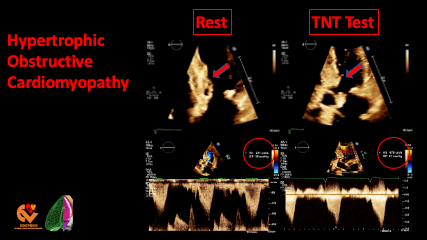 Hypertrophic Obstructive Cariomyopathy: TNT Test
Cardiomyopathie Hypertrophique Obstructive: Test TNT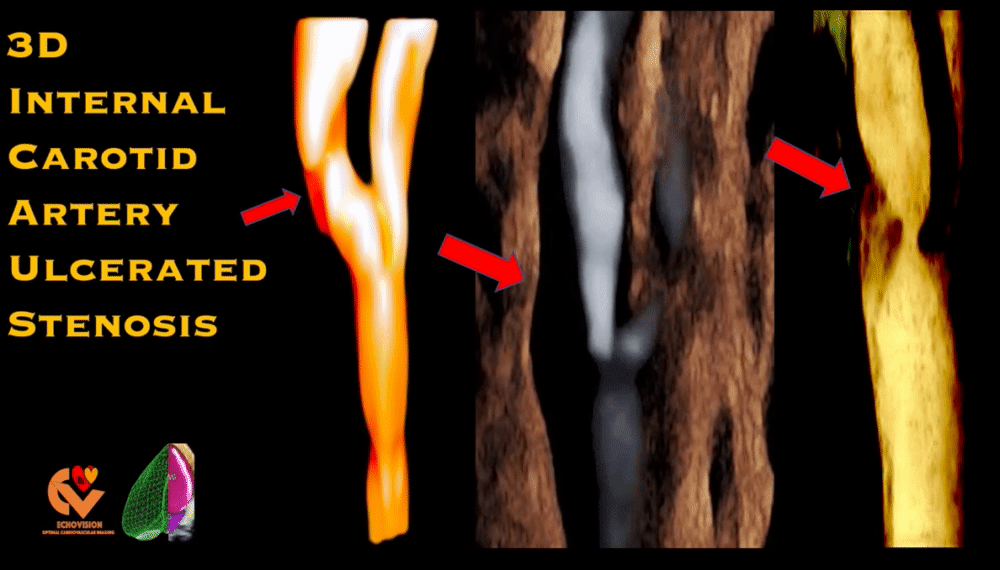 4D Internal Carotid Artery Ulcerated Stenosis
Sténose Ulcérée de la Carotide Interne en 4D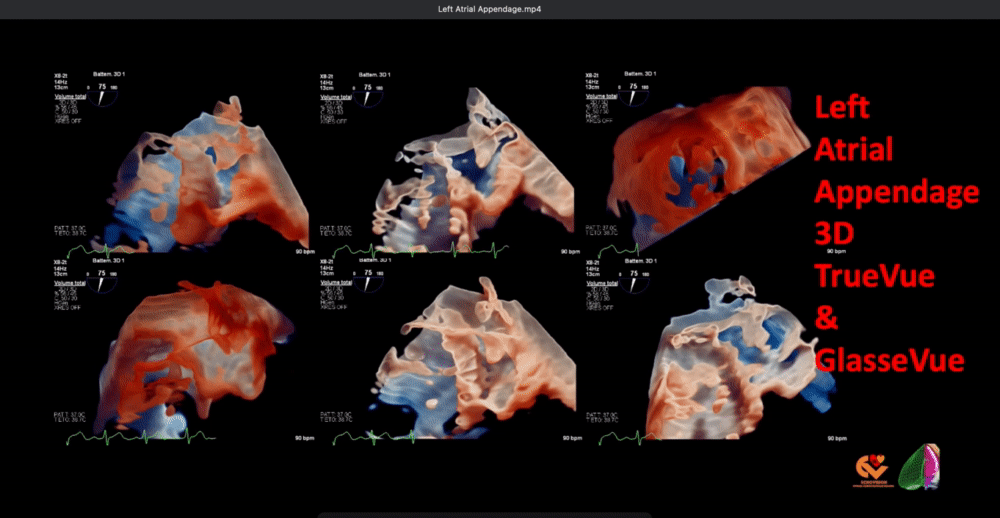 Left Atrial Appendage: 3D TrueVue & GlassVue
Auricule Gauche: 3D TrueVue & GlassVue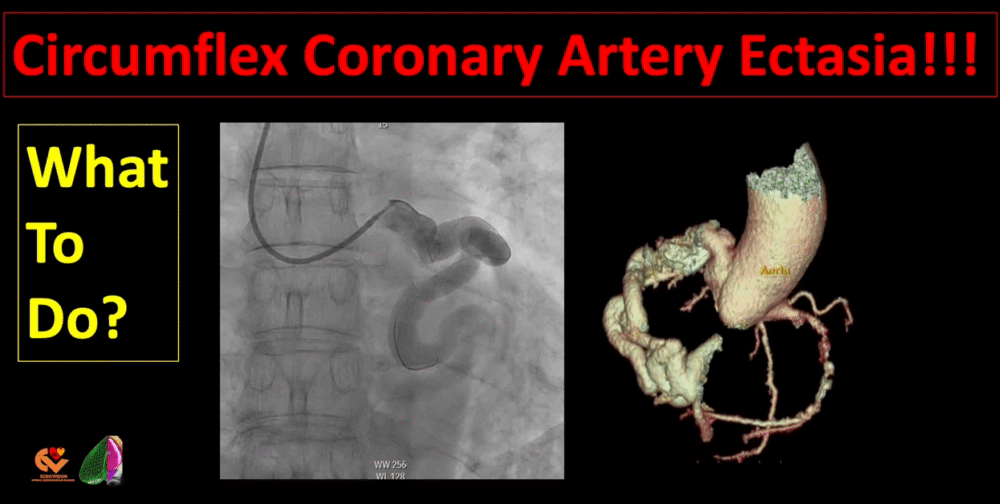 Circumflex Coronary Artery Ectasia: What To Do?
Ectasie de l'Artère Coronaire Circonflexe: Quoi faire?