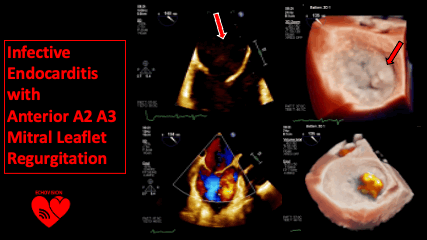 Infective Endocarditis with Anterior A2 A3 Mitral Leaflet Regurgitation
Endocardite Infectieuse avec Régurgitation A2 A3 de la valve mitraile antérieure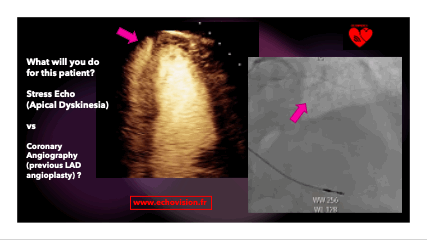 What will you do for this patient? Stress Echo (Apical Dyskinesia) vs Coronary Angiography (previous LAD angioplasty) ?
Que feriez-vous pour ce patient? Stress Echo (Dyskinésie Apicale) vs Coronarographie (ATCD Angioplastie IVA)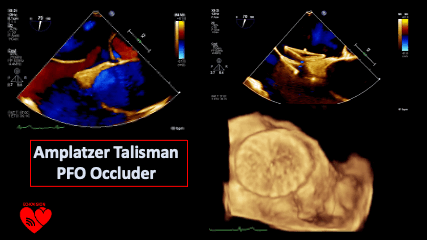 Amplatzer Talisman PFO Occluder
Fermeture de Foramen Oval Perméable par une endoprothèse Amplatzer Talisman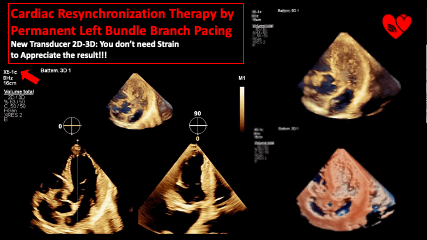 Cardiac Resynchronization Therapy by Permanent Left Bundle Branch Pacing New Transducer 2D-3D: You don't need Strain to Appreciate the result!!!
Resynchronisation ventriculaire par stimulation de la branche gauche
Nouvelle sonde 2D-3D: Pas besoin de Strain pour apprécier le résultat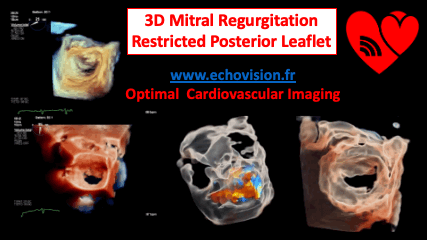 3D Mitral Regurgitation: Restricted Posterior Leaflet
Fuite Mitrale en 3D: Restriction de la valve postérieure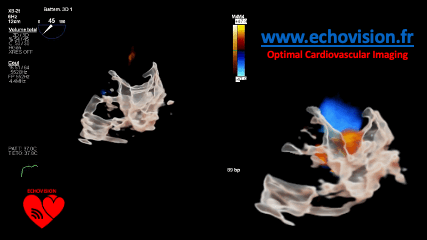 Left Atrial Appendage in www.echovision.fr : Optimal Cardiovascular Imaging
Auricule Gauche à www.echovision.fr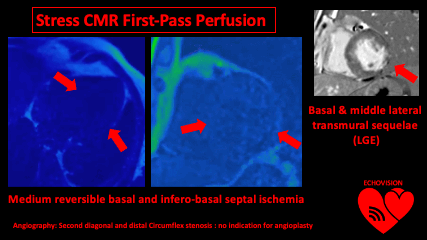 Stress CMR First Pass Perfusion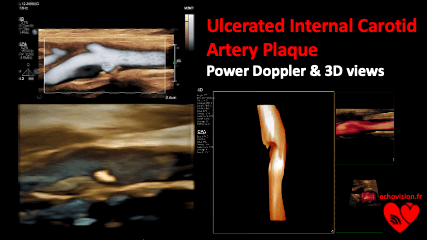 Ulcerated Internal Carotid Artery Plaque: Power Doppler & 3D views
Plaque Ulcérée de la carotide interne: Doppler Energie & 3D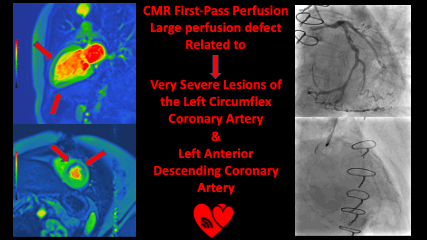 CMR first-pass perfusion: large perfusion defect related to very severe lesions of the left circumflex coronary artery & left anterior descending coronary artery
Stress IRM sous ADP: large trouble de la perfusion myocardique lié à des lésion sévères de la circonflexe et de l'IVA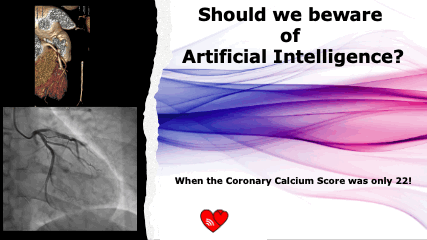 Should we beware of Artificial Intelligence? When the coronary calcium score was only 22!
Faut-il se méfier de l'intelligence artificielle quand le score calcique coronaire est seulement à 22!
Left Internal Carotid Artery Hypoechoic Stenosis: Underestimated Or Overestimated?
Sténose Hypo-échogène de la carotide interne gauche: Sous-estimée ou sur-estimée?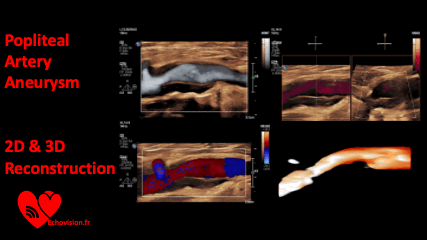 Popliteal Artery Aneurysm: 2D & 3D Reconstruction
Anévrysme Poplité: Reconstruction 2D & 3D