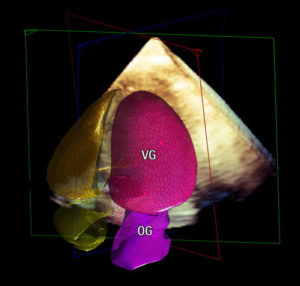 What is www.echovision.fr ?
Echovision is a website dedicated to cardiovascular imaging. Our educational objective is more concrete thanks to illustrated clinical cases. 
This website will be made available to everyone.
Dynamic Imaging facilitates greater depth of understanding of various pathologies.As a team of several doctors in charge of the organisation and the editing, we all make sure to illustrate concrete clinical cases using different techniques: Echocardiography, vascular Doppler ultrasound, angiography, CT-scan, MRI and so much more… we aim to carry out demonstrations thanks to the most innovative techniques.
And now, it's time to enjoy…
www.echovision.fr : C'est quoi?
Notre site est dédié à l'imagerie cardio-vasculaire. Par des cas cliniques illustrés, notre but pédagogique est plus saisissable.
Ce site est accessible à tout le monde.
L'illustration par imagerie dynamique facilite la compréhension des différentes pathologies. Une équipe de plusieurs médecins s'occupe de l'organisation et de la rédaction. Nous veillons ensemble à illustrer, des cas cliniques concrets, par différentes techniques: Echocardiographie, Echodoppler vasculaire, Angiographie, Scanner, IRM et d'autres… nous tenons à réaliser des démonstrations avec les techniques les plus innovantes.
Et maintenant, c'est à vous! Enjoy…