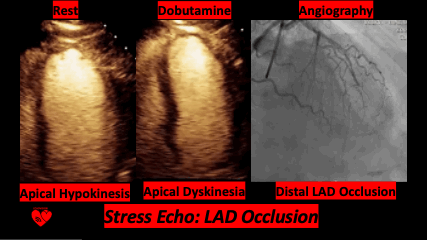 Stress Echo LAD Occlusion: Apical Hypokinesis at rest, Apical Dyskinesia with Dobutamine, Distal LAD occlusion at Angiography
Date de l'article : 30 juillet 2023
Stress Echo, Thrombose IVA: Hypokinésie Apicale au repos, Dyskinésie Apicale sous Dobutamine, Occlusion IVA distale à l'Angiographie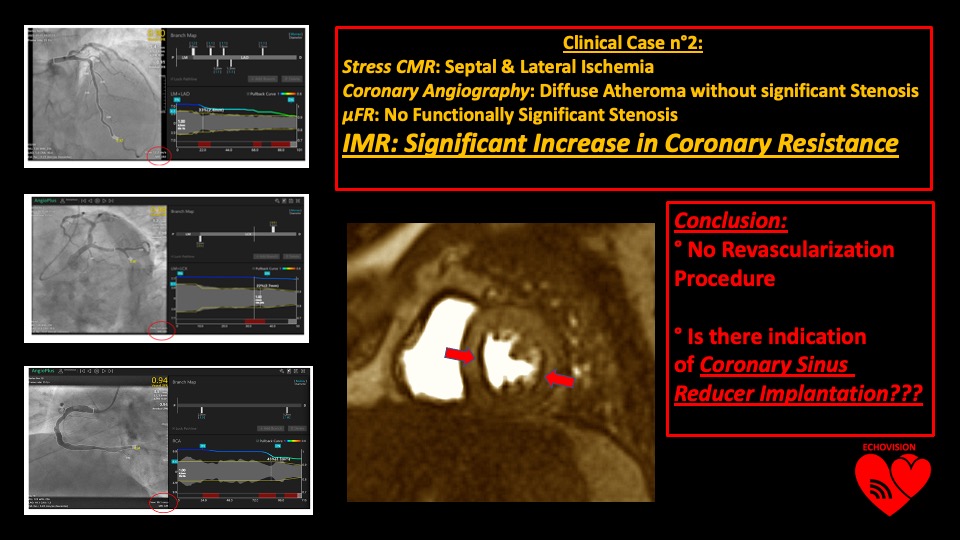 Stress CMR vs index of Microcirculatory Resistance (IMR) Myocardial Ischemia Detection: Pasteur Panvascular Academy; From Diagnosis to Treatment
Date de l'article : 11 juin 2023
Stress CMR vs index of Microcirculatory Resistance (IMR) Dépistage Ischémie Myocardique: Pasteur Panvascular Academy; Du Diagnostique au Traitement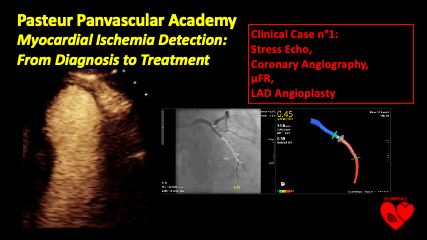 Stress Echo, µFR in Chronic Coronary Artery Disease: From diagnosis to Treatment!
Date de l'article : 18 mai 2023
Stress Echo, µFR dans les maladies coronaires chroniques: Du diagnostique au Traitement!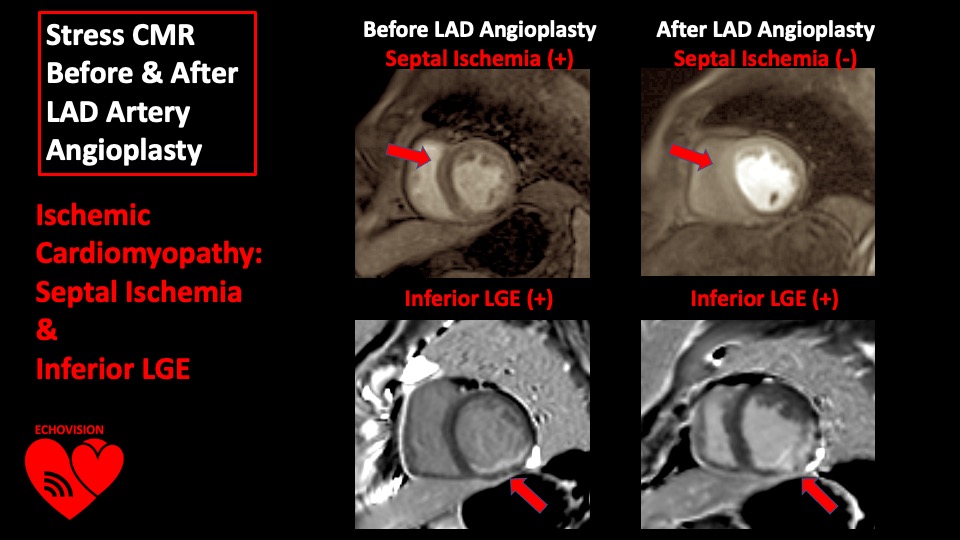 Stress CMR Before & After LAD Artery AngioplastyIschemic Cardiomyopathy: Septal Ischemia & Inferior LGE
Date de l'article : 11 avril 2023
Cardiopathie Ischémique: Stress IRM avant et après angioplastie de l'IVA Ischémie septale & Rehaussement tardif inférieur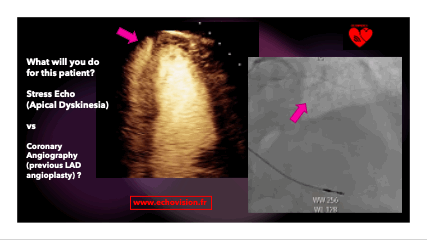 What will you do for this patient? Stress Echo (Apical Dyskinesia) vs Coronary Angiography (previous LAD angioplasty) ?
Date de l'article : 24 janvier 2023
Que feriez-vous pour ce patient? Stress Echo (Dyskinésie Apicale) vs Coronarographie (ATCD Angioplastie IVA)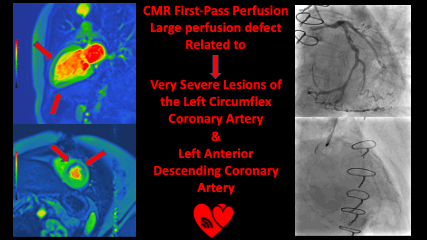 CMR first-pass perfusion: large perfusion defect related to very severe lesions of the left circumflex coronary artery & left anterior descending coronary artery
Date de l'article : 18 octobre 2022
Stress IRM sous ADP: large trouble de la perfusion myocardique lié à des lésion sévères de la circonflexe et de ...