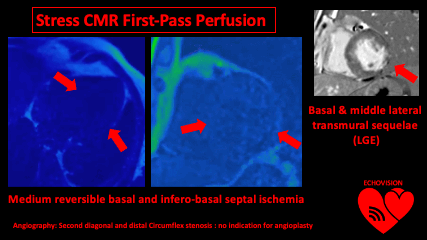 Stress CMR First Pass Perfusion
Date de l'article : 22 novembre 2022
Stress IRM sous ADP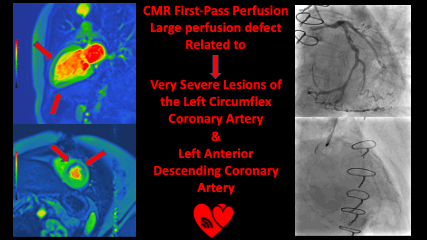 CMR first-pass perfusion: large perfusion defect related to very severe lesions of the left circumflex coronary artery & left anterior descending coronary artery
Date de l'article : 18 octobre 2022
Stress IRM sous ADP: large trouble de la perfusion myocardique lié à des lésion sévères de la circonflexe et de ...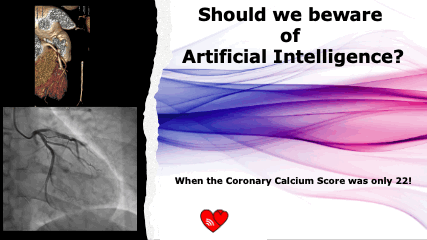 Should we beware of Artificial Intelligence? When the coronary calcium score was only 22!
Date de l'article : 18 octobre 2022
Faut-il se méfier de l'intelligence artificielle quand le score calcique coronaire est seulement à 22!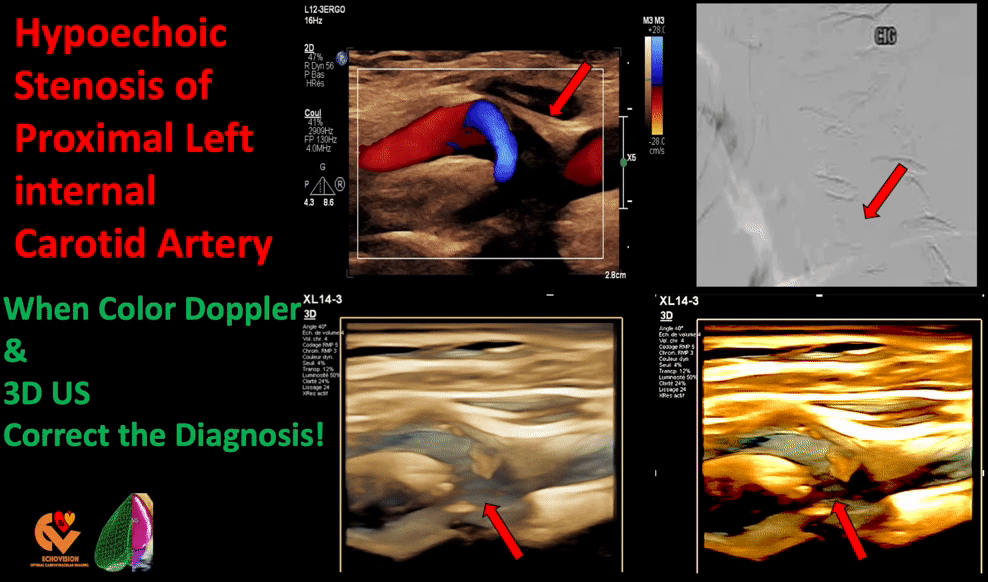 Hypoechoic Stenosis of Proximal Left internal Carotid Artery: When Color Doppler & 3D US Correct the Diagnosis!
Date de l'article : 26 juillet 2022
Sténose Hypoéchogène de la carotide interne gauche: Quand le Doppler Couleur et l'écho 3D Corrige le diagnostic!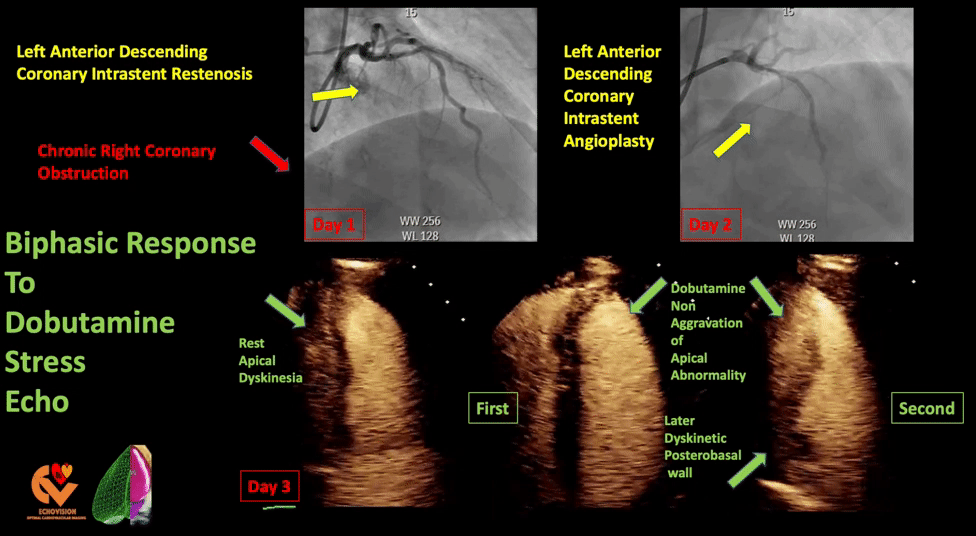 Biphasic response to Dobutamine Stress Echo: Left Anterior Descending coronary Intrastent Angioplasty & Chronic Right Coronary Obstruction
Date de l'article : 7 juillet 2022
Réponse Biphasique au Stress Echo sous Dobutamine: Angioplastie intra stent IVA & Obstruction chronique CD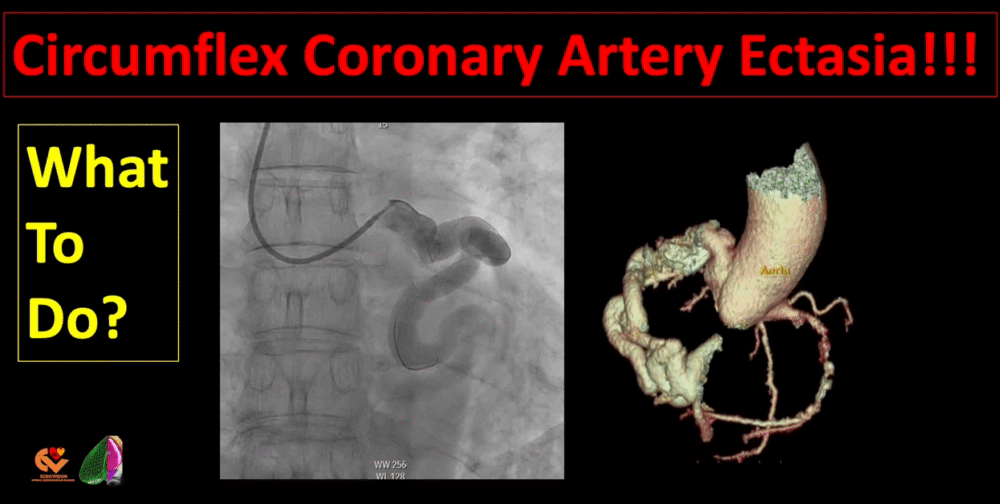 Circumflex Coronary Artery Ectasia: What To Do?
Date de l'article : 24 mars 2022
Ectasie de l'Artère Coronaire Circonflexe: Quoi faire?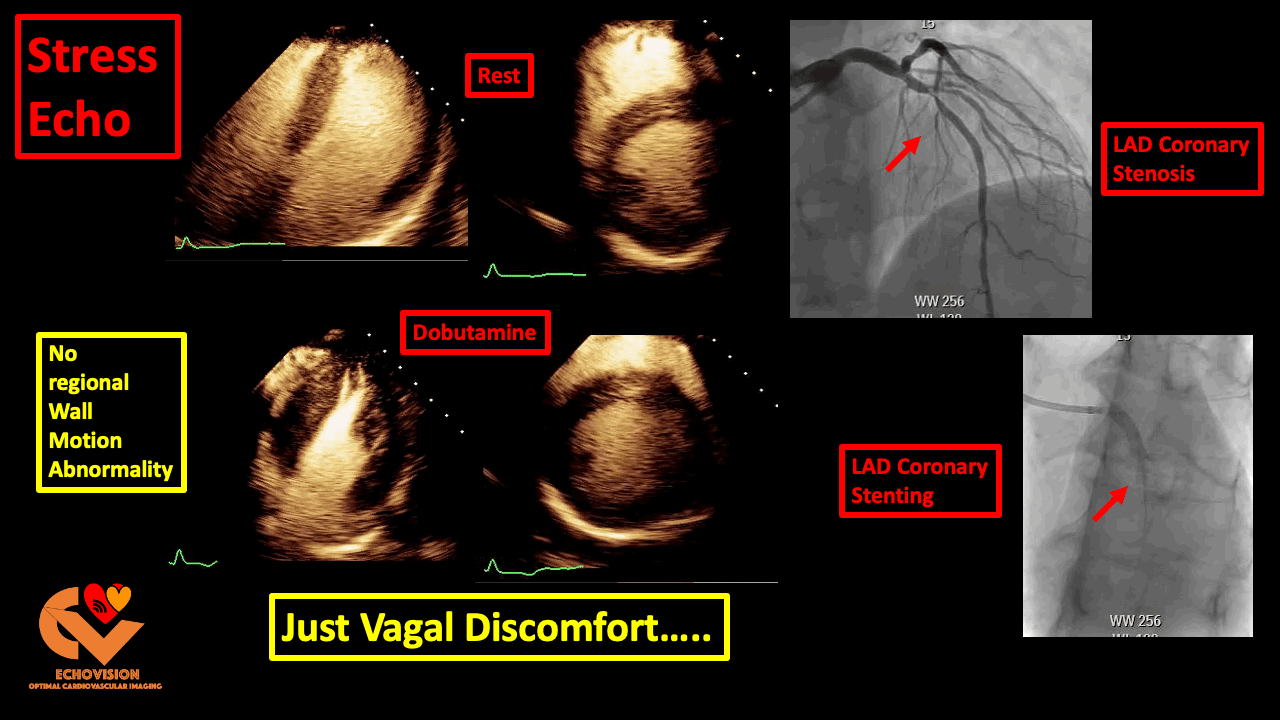 Stress Echo Dobutamine: No Regional Wall Motion Abnormality; Just Vagal Discomfort ( LAD Coronary Stenosis: LAD Coronary Stenting)
Date de l'article : 6 février 2022
Stress Echo sous Dobutamine: Juste une réaction vagale sans trouble cinétique ( Sténose de l'IVA suivie d'un Stenting)